Whaley House History
On May 6, 1856, Thomas Whaley began construction on his new home and proclaimed "My new house, when completed, will be the handsomest, most comfortable and convenient place in town or within 150 miles of here." The two-story Greek Revival house was designed by Thomas Whaley and made from bricks created in Whaley's very own brickyard on Conde Street. Furnished with mahogany and rosewood furniture, Brussels carpets, and costing more than $10,000 upon completion, the Whaley House was overwhelmingly praised as the first of its kind and finest home in Southern California.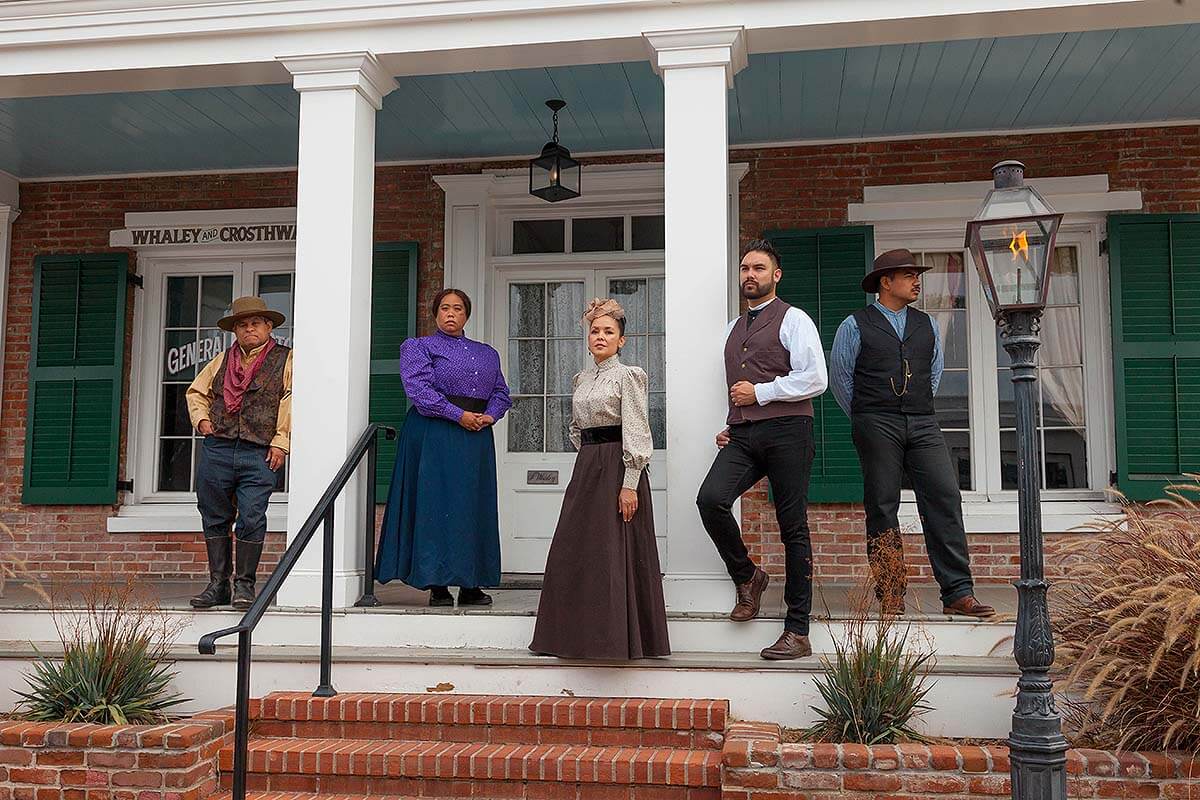 The Finest Home In Southern California
The Whaley House was a central pillar amongst the Old Town San Diego community. From 1857 to the early part of the 20th century, the Whaley House became the gathering place for the entire San Diego community. Besides being the Whaley family home, it was also San Diego's first commercial theater, the second county courthouse, and a bilingual general store. The home became such an integral part of the community that it was later the focal point in a battle between Old Town residents and New Town residents. The San Diego County government had been renting a portion of the Whaley House for its offices and records. Whaley offered several times to sell the house to the county, but the offer was ignored. New Towners demanded that the county offices and records be moved to New Town. Despite threats of armed resistance from the Old Towners, the records were moved on March 31, 1871, effectively shifting the focus of the city to New Town.
The Pioneer Family of San Diego
Although the Whaley House was a communal treasure, it primarily served as the residential home for Thomas Whaley and his family. Thomas Whaley arrived in California around 1849, during the famous California Gold Rush. Upon arrival, he set up a store with George Wardle on Montgomery Street in San Francisco. It was there where he sold hardware and woodwork from his family's New York business, Pye & Whaley, as well as offering mining equipment and utensils on consignment. Born on October 5, 1823, the young entrepreneur came from a Scots-Irish family, which immigrated to Plymouth, Massachusetts in 1722. Alexander Whaley, his great-grandfather, was a gunsmith and participated in the Boston Tea Party. It was during the Revolutionary War where he provided flintlock muskets for soldiers and the use of his house on Long Island by General George Washington. Thomas' father, Thomas Whaley, carried on the family gunsmith business, and served in the New York Militia during the War of 1812. He married Rachel Pye, whose father, William, manufactured locks in Brooklyn.
Whaley's entrepreneurial spirit and sharp business acumen, acquired in part from his education at the Washington Institute, helped him flourish in San Francisco. Thomas Whaley capitalized on his success by establishing his own store on Montgomery Street. After an arson-set fire destroyed his buildings on Montgomery Street in May 1851, he relocated to San Diego upon the advice of Lewis Franklin, a merchant who operated stores in San Francisco and Old Town San Diego. Whaley set up various businesses with Franklin, Ephraim Morse, Francis Hinton, and even his brother, Henry, and amassed enough money to return to New York to marry his sweetheart, Anna Eloise DeLaunay, the daughter of French-born parents, on May 14, 1853.
Shortly after marriage in 1855, Thomas and Anna returned to San Diego. It was then that Thomas Whaley purchased the land and set forth on his journey to build the finest home in California. By 1858, Thomas and Anna Whaley had produced three children: Francis Hinton (named for a business partner), Thomas (who died at just 18 months), and Anna Amelia. Later in life, the Whaleys welcomed three more children: George Hays Ringgold (named for a business partner), Violet Eloise, and Corinne Lillian.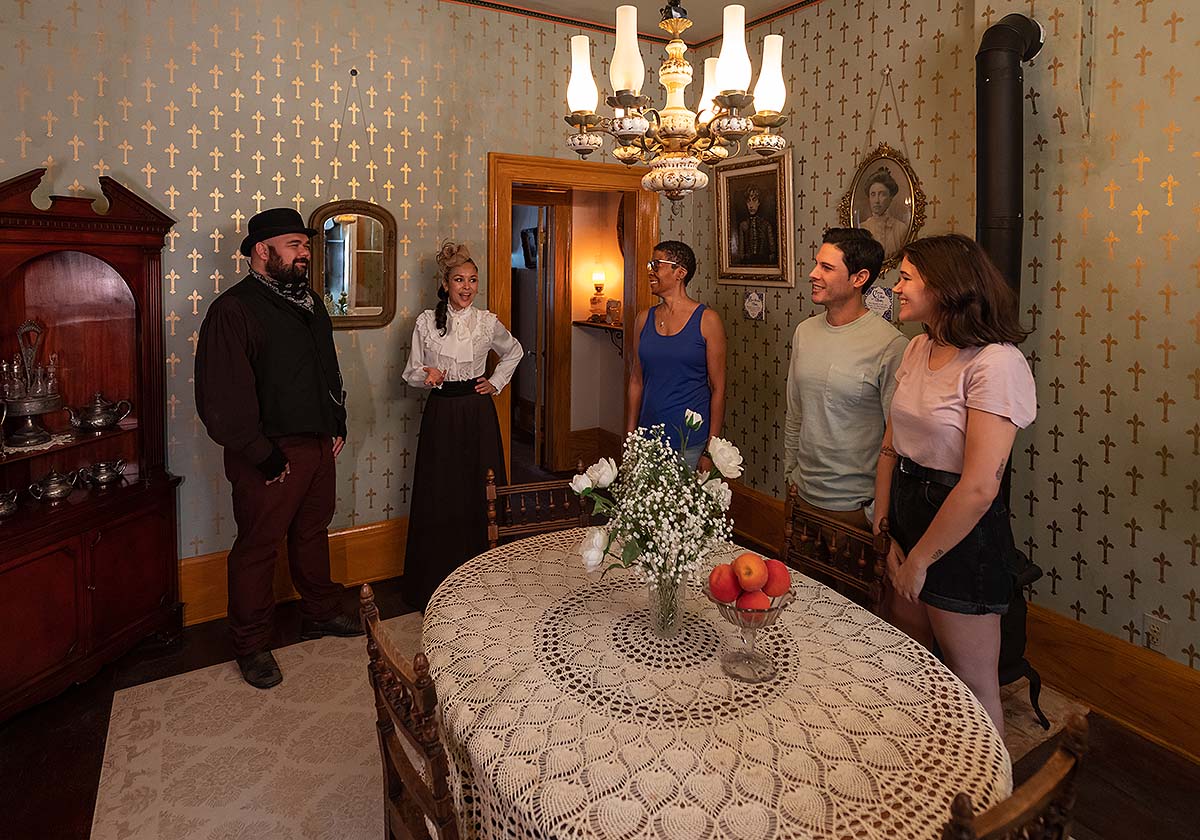 Plan Your Day Tour
Walk through history as you enjoy a self-paced tour through the interior and surrounding grounds of the Whaley House. Enjoy a captivating afternoon exploring the legendary San Diego attraction after a brief 10-minute introduction. Reservations are not required for daytime tours.


Day Tour Schedule
A self-guided tour of the Whaley House and grounds averages 30-40 minutes. Reservations are not required for daytime tours.
Open daily.
10am – 4:30pm.


After a brief introduction, the day tour is a self-guided tour through the iconic Whaley House. Learn all about the integral role the famed house played in Old Town San Diego's rich history.