Tickets
We've got several options to choose from to help you maximize your time in San Diego.
Enjoy a New Holiday Tradition November 25th to January 1st!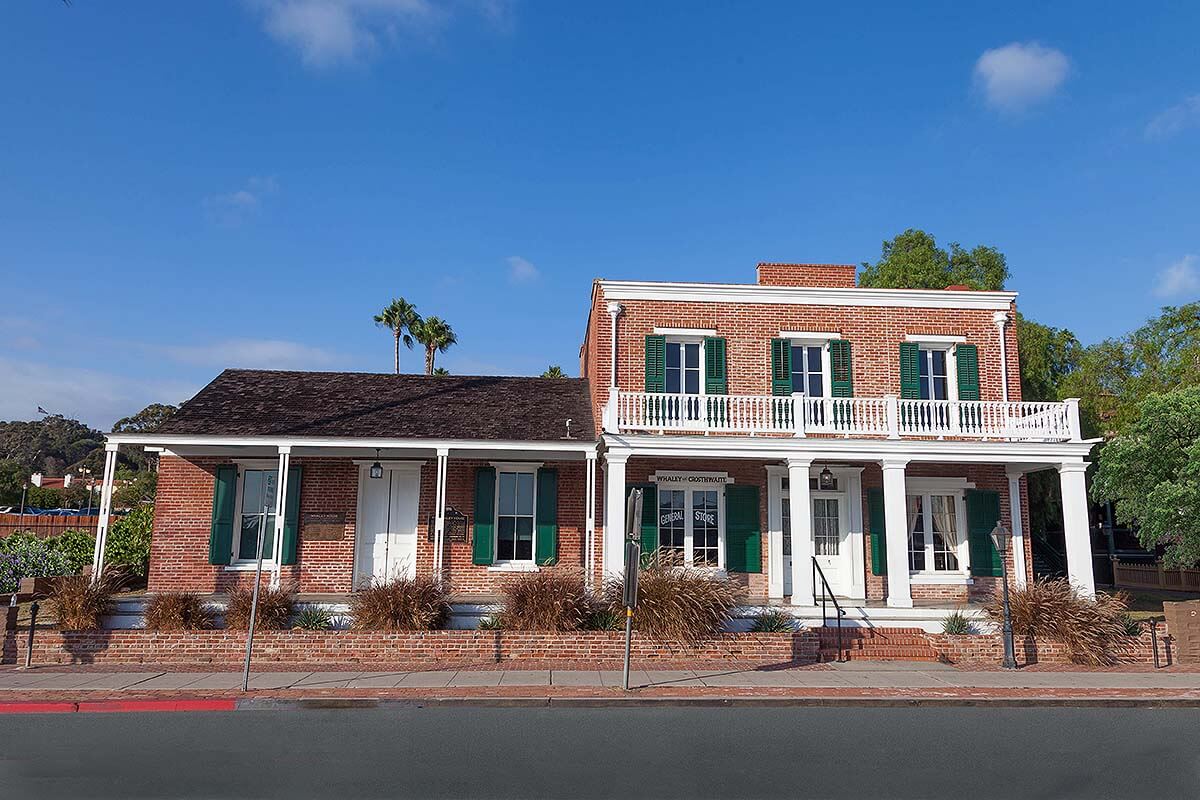 Day Tour
Step back in time and enjoy a self-guided tour through the iconic Whaley House. Learn all about the integral role the famed house played in Old Town San Diego's rich history.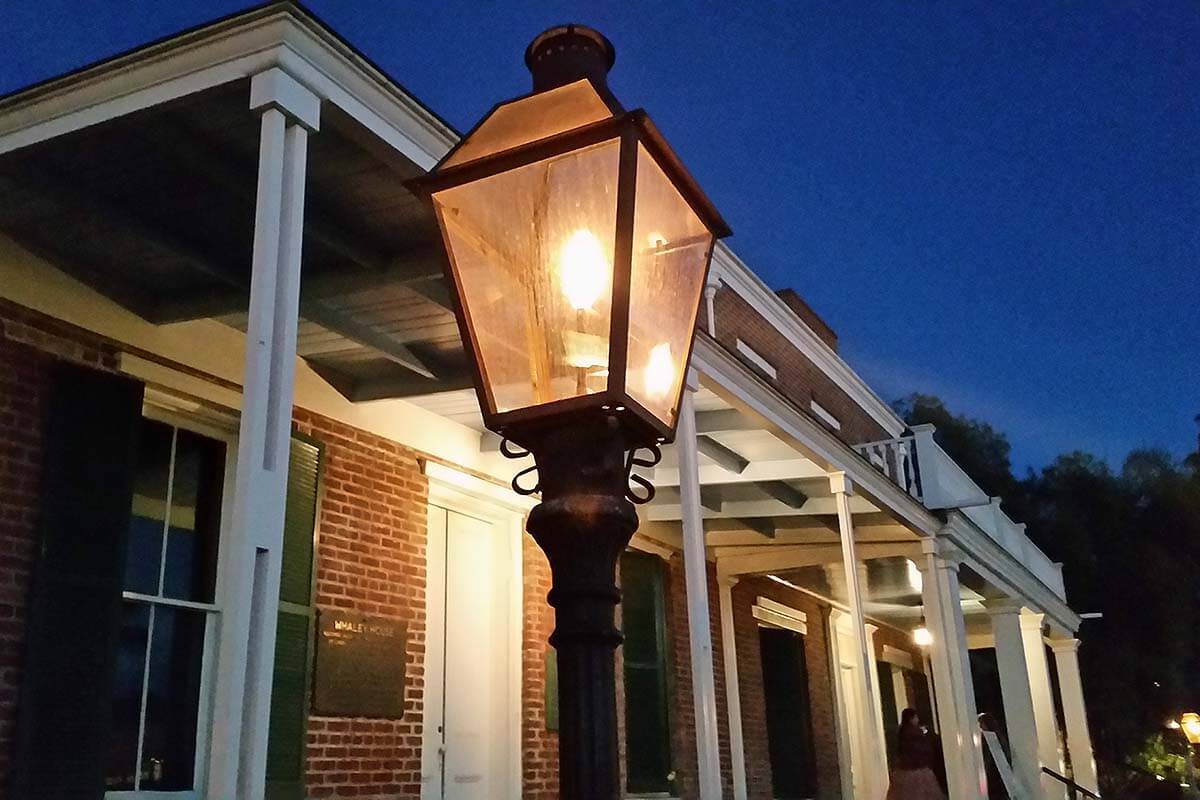 Evening Tour
San Diego's famed Whaley House is widely regarded as America's Most Haunted House®. This spooky evening tour explores the home's dark past and spine-tingling cases of inexplicable events.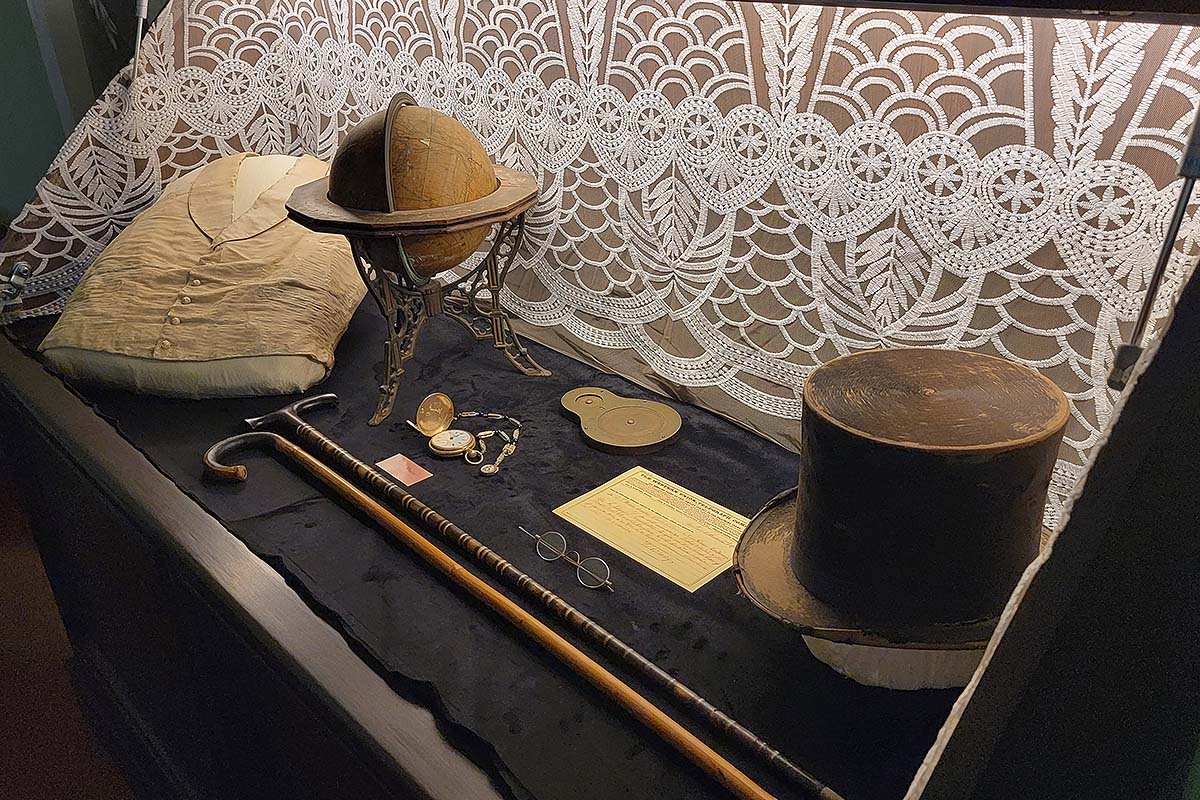 Whaley House History
On May 6, 1856, Thomas Whaley began construction on his new home and proclaimed "My new house, when completed, will be the handsomest, most comfortable and convenient place in town or within 150 miles of here." The two-story Greek Revival house was designed by Thomas Whaley and made from bricks created in Whaley's very own brickyard on Conde Street.
Join us beginning October 5, 2023, for a captivating journey into history as we unveil a distinctive museum exhibit showcasing personal belongings from the life of Thomas Whaley. Get a glimpse into the world of the famed San Diego pioneer. This exciting exhibition will only be available for a limited time, so don't miss this chance to explore history with us!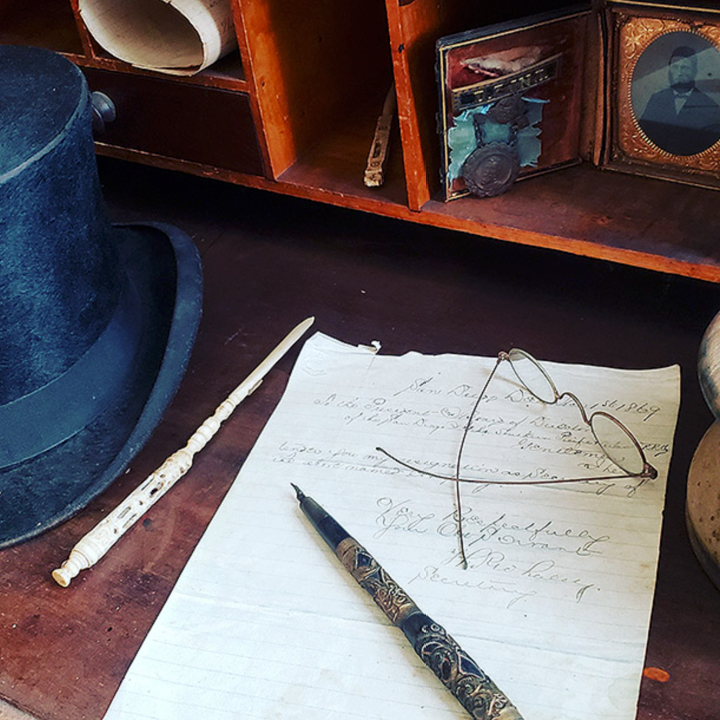 Plan Your Day Tour
Enjoy a self-paced tour through the interior and surrounding grounds of the Whaley House.
Open Daily:
10 am – 4:30 pm.
Walk through at your own pace. You will receive a brief introduction every 15 minutes that will give you a glimpse of the history and the Museum information in general.
Reservations are not required for daytime tours.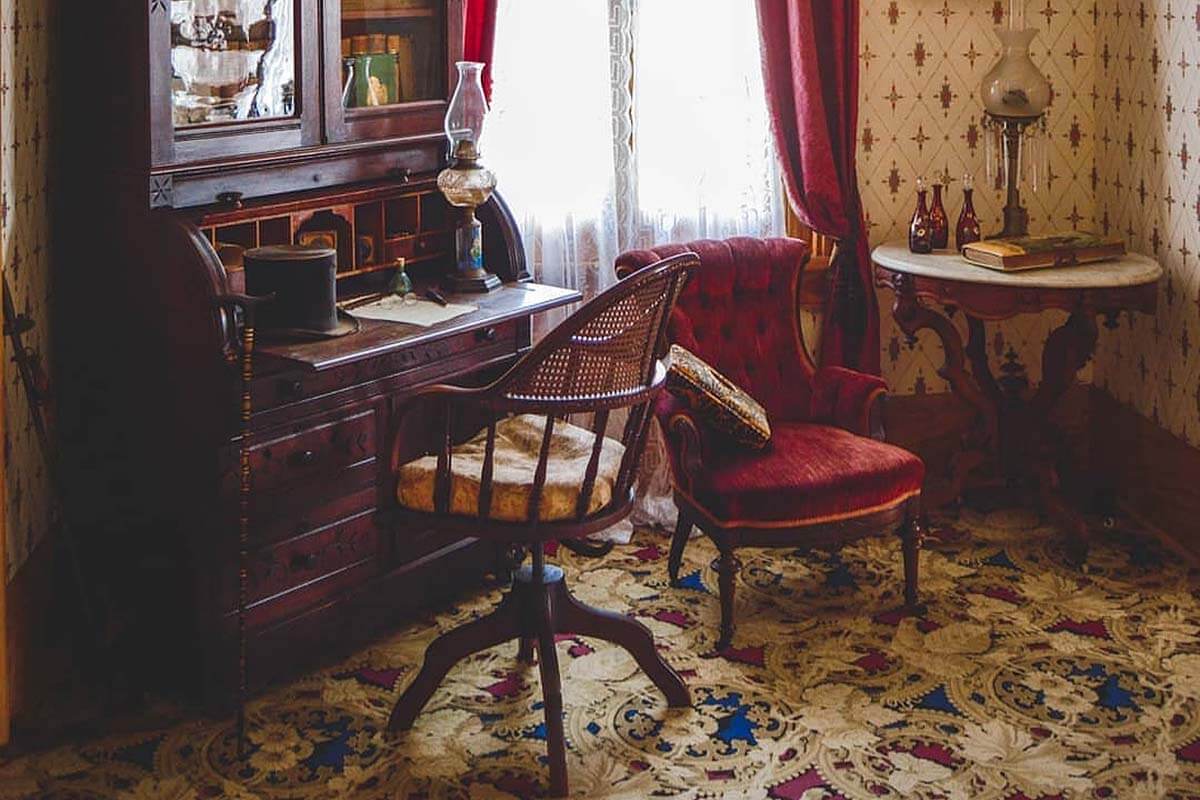 AN ICONIC SAN DIEGO LANDMARK
From its rich Greek Revival architecture style and authentic decor to its mysterious and chilling past, it's no wonder why this home attracts visitors from all over the world. Journey through the famed Whaley House and learn all about its illustrious past.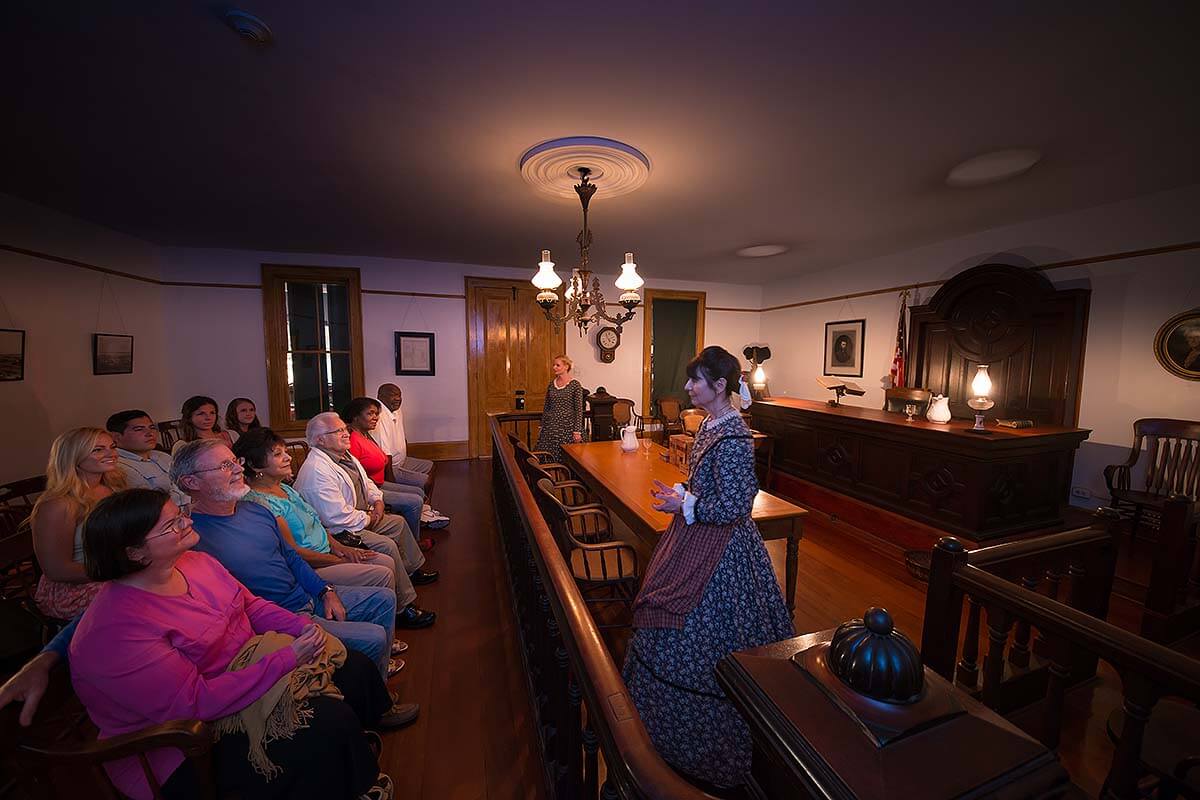 A COMMUNAL TREASURE
Besides being the Whaley Family home, it also served as San Diego's first commercial theater, the county courthouse, and a general store. Step back in time and learn how this historic home shaped Old Town San Diego.


The Haunted Side of the Whaley House
Tragedy continued to strike the Whaley family while living in the home, leading to an increase in reported paranormal activity. The eerie history of this landmark has only increased its notoriety amongst ghost hunters throughout the decades. Explore the spooky lore of this San Diego treasure with our chilling evening tour experience.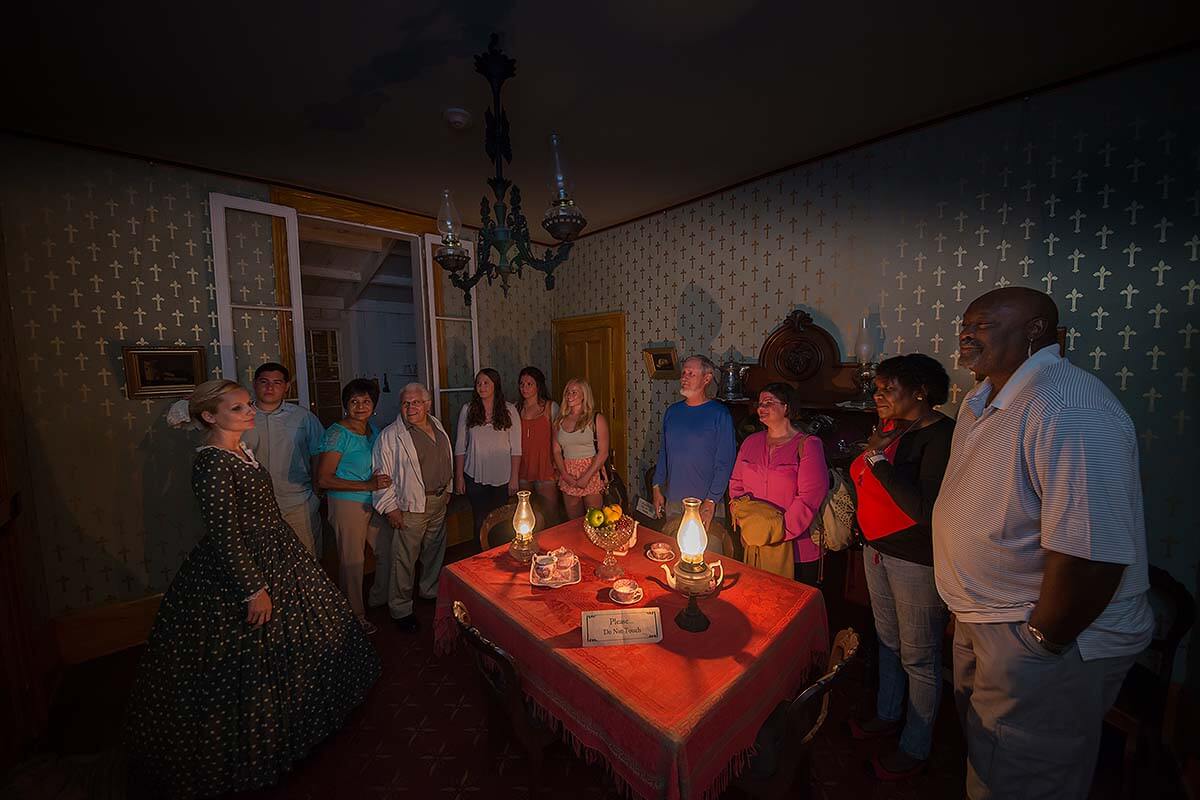 Plan Your Evening Tour
Be part of the historic legacy, mystery, and legends of the Whaley Family, and hear of their myths and misconceptions.
Approximately 30 to 40-minute guided tour through the historic Whaley House and the surrounding grounds.
As seen on the Travel Channel, SyFy Channel, and Discovery Channel.
Regale in the tales of the spirits from the past and perhaps even experience the paranormal.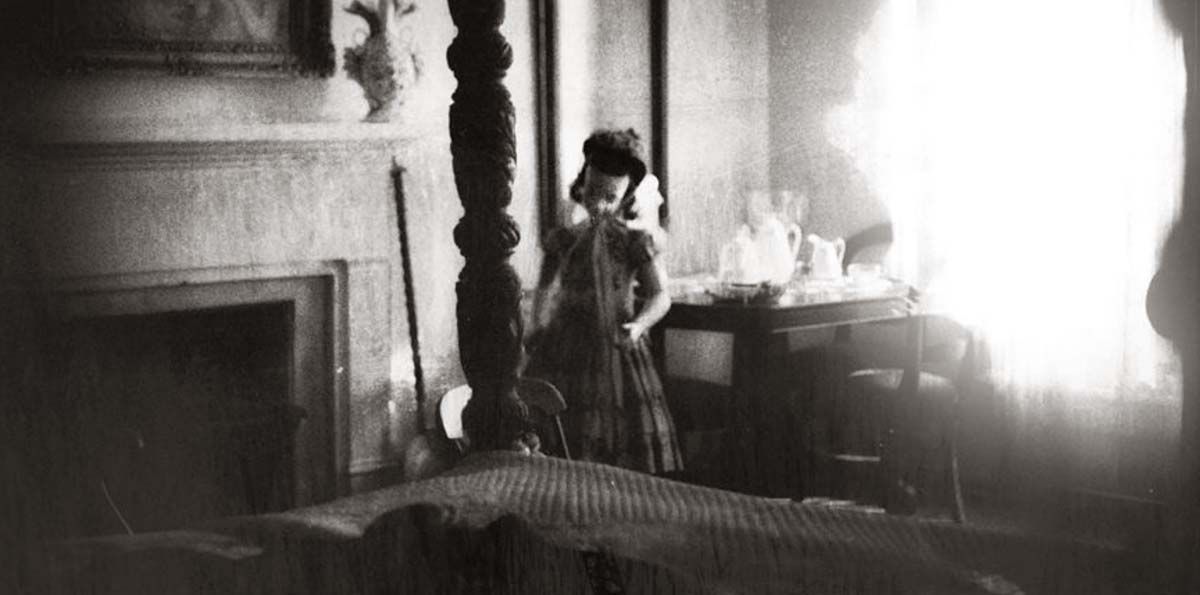 After Hours
Paranormal Investigation
Join us on our after-hours, chilling paranormal investigation. You'll have exclusive access to the very rooms where the Whaleys lived and died, not accessible to the general public tours. This chilling new adventure gives guests exclusive access to the latest ghost-hunting equipment as they attempt to connect with lost souls.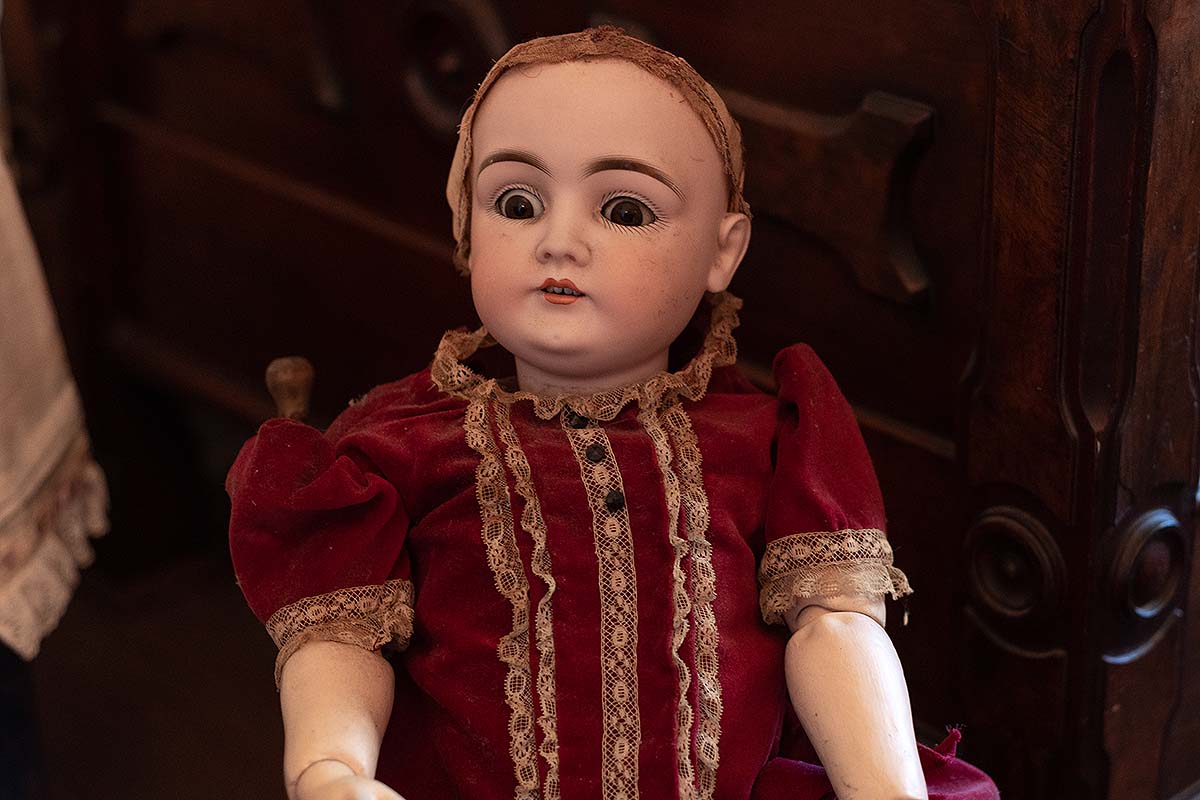 Ghost Encounters
Tag your photo with #whaleyhousesd
Did you feel the presence of lost souls while visiting the legendary Whaley House? Share your spooky photos with us for the chance to be featured below!
The Pioneer Family of San Diego
Old Town San Diego flourished in many ways thanks to the Whaley House. Arriving in California around 1849, during the famous California Gold Rush, Thomas Whaley would play a pivotal role within the community and history. Learn all about their rich family history and journey through life in the 1800s with our fun day tour.
Browse for a souvenir from the Whaley House Museum Gift Shop. Then enjoy a delicious meal at the New Orleans Creole Cafe.
FAQs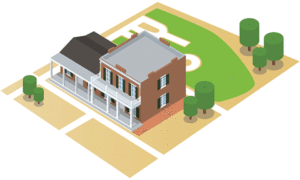 Where do I start my tour?
2476 San Diego Ave.
Intersection of Harney St. and San Diego Ave.
What time should I arrive for my evening tour?
You must check in at the gift shop next to the Whaley House at least 20 minutes prior to your tour.
Where can I park?
There is free parking available at Old Town State Park. Please plan accordingly.
Is the tour ADA accessible?
Please note that this tour requires going up and down stairs, and traversing over uneven grounds. ADA access on the first floor. For those guests who are unable to take the stairs, we are happy to provide a tablet with an audio/visual presentation of the second floor of the Whaley House.
Approximately how long is the tour?
Day tour: Walk through at your own pace. You will receive a brief introduction every 15 minutes that will give you a glimpse of the history and the Museum information in general.
Evening tour: 30-40 minutes.
Do we need reservations?
Day tour: The Whaley House Museum is open to the public on a first-come, first-served basis during our daytime tours.
Evening tour: Yes. Reservations are required. Check-in is 20 minutes prior to the start of tour time. Late check-in may result in forfeited reserved entry. Reservation based tickets are non-refundable. You may reschedule up to 24 hours in advance of your tour time by calling 619-333-4020 or the website tool "Manage Booking" to reschedule your own reservation.
After Hours: A Paranormal Investigation: Yes, Reservations are required. Check-in no later than 20 minutes to tour time at the Derby – Pendleton House located at 4015 Harney Street, directly behind the Whaley House.
Is the tour suitable for children?
This tour may not be suitable for children under 13 years of age.
Do you tell true stories or do you make them up?
The stories about The Whaley House have been historically researched. The stories weave together the history and haunted tales from the past associated with this location in Old Town San Diego.
Are cameras allowed on the tour?
Yes! Be sure to ask your tour guides for tips to increase your chances of photographing the supernatural. Please note that video recording is not allowed inside the museum.
Are we going to see a ghost?
Many of our guests have reported unusual experiences in the Whaley House. Remember to bring your camera… you never know what might appear in your photos.
What kind of environment do you provide for paranormal investigations?
Paranormal investigations are conducted in a controlled and respectful setting so as to not disturb others
Are food and drinks allowed while on the tour?
Food and drinks are not allowed. Alcoholic beverages are not allowed under any circumstance for the safety and comfort of all of our guests.
Are dogs allowed on your tours?
Service animals are the only animals that are allowed. A service animal means a dog, regardless of breed or type, that is individually trained to do work or perform tasks for the benefit of a qualified individual with a disability, including a physical, sensory, psychiatric, intellectual, or other mental disability. Animal species other than dogs, emotional support animals, comfort animals, companionship animals, and service animals in training are not service animals.